Saturday, June 22, 2013
Wallnuts After Dark: What's Wit These Suicide Girls Schevotzes?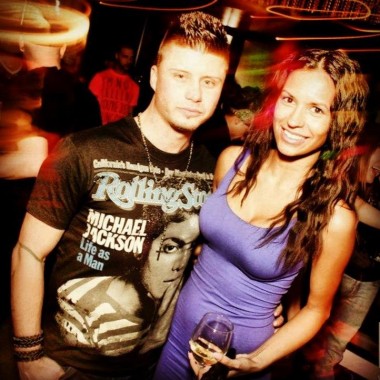 So the other night I'm switchin' channels on the TV and I come across this show on the Showtime that is about these Suicide Girls, who is these half naked broads wit tattoos and the boobs pierced and weird haircuts. I didn't know if I was gonna sprout a renoB or run from the room cuz I was scared. Na mean?
I mean the nakedness ain't so bad but the other stuff I don't know. Ya know? Sure, beauty is in the eye a the beholder, but in this case I don't think I'm beholdin'. Or some shit like that.
Maybe the whole point a these dames is to confuse us an that's what's attractive. But I gotta say, I don't ever remember gettin' a turgid shwanz cuz I was confused. Maybe you modern kids get turned on by this new take on beauty, but for me I'm happy with great gams, some big jugs and a primo keister. A Primo Keister, I says.
Even that old Greek philosophizer Aristotlemeyer said, "To be beautiful, a living creature, and every whole made up of parts, must present a certain order in its arrangement of parts." But I guess all a that just means if the boobs is where the boobs is supposed to be and the Snapper is in the proper place, then a dame can be beautiful. Then again, what I read about them Greek philosophizers they coulda been talkin' about a young boy, and I don't want no part a that.
Back to these suicide dames. Hume posited, "One person may even perceive deformity, where another is sensible of beauty; and every individual ought to acquiesce in his own sentiment, without pretending to regulate those of others." Posited, I says.
Now see, Hume is one a those guys that if he was around the old neighborhood I woulda given him a shot in the chops cuz when he says stuff he makes my head hurt. I hate that.
So after I took a few Excedrin and my headache felt better I start to figure what Hume said about deformity has somethin to do wit guys who can Bust a Nut over dames wit tattoos and all a that other shit that us old-timers see as bein' weird and killin' wood, and that one man's Chicken Cacciatore is another men's Baccala Salad. Am I right when I say that?
An I guess it's kinda like how some guys can look past a broad who has an annoying voice and can't cut the mustard in the sack cuz she's a real looker, whilst other guys don't mind an ugly dame if she's got a nice way about her and also bangs like the Dickens. Some guys like chicks who is all marked up like a retard's doodle pad with metal shit stuck in they's eye brows and the cooze, even. Who knew?
So when it comes to broads like these Suicide Girls, I guess I just have to agree to disagree, or some fuccen thing.