Saturday, June 15, 2013
Wallnuts After Dark: What's With The Facebook and the Other Sociable Mediums?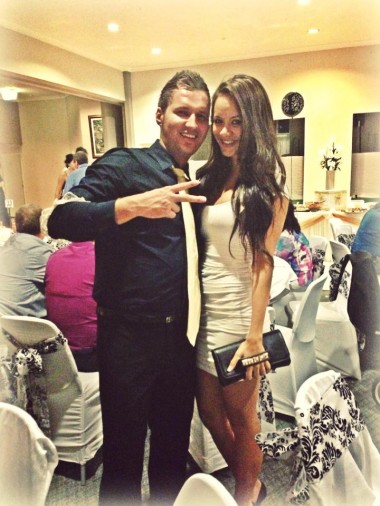 I gotta say, I don't get this whole thing with The Facebook and The Twitter and all a the other sociable medium thing-a-ma-bobs that people is usin' today. I mean it's kinda ridiculous to be tellin' everybody everything you do by postin' updates and pictures. And shit.
I tells ya what, if I had ever picked up the blower to call Sinatra to say, "Hey Frank, I'mst heading over to the Villa Maria to go see Nick Manna, the Greek Perry Como, sing," he woulda said, "Who the Fucc cares," and tole me to go Fucc myselves. Na mean?
But that's what people use The Twitter and The Facebook for. On the phone, Pazzo; on the computer copacetic. That don't make no sense.
And all the "thumbs ups," and forwards and follows and hashtags and usin' the friggin' @ and # signs that I don't even know what they is, and whatnot. Ah Fannabala, my head hurts from it all. If some guy snapped a photo a me with his cell phone whilst I'm out havin' a few with whomever I decided to have a few with, and don't want no one to know about, I'd punch him in the mush. At least.
The last thing guys I know want anyone to know is where they's at and what they's doin'.  I mean I love Mrs Wallnuts, but as sure as God made little green apples, I don't need her knowin' my whereabouts when I'm abouts, if you know what I'm talkin' about.
Guys used to go to great lengths to stay under the radar. Louie "The Fin" Finnocola wouldn't never use no phone, no one knew where he lived, never got no mail, didn't have a phone, would never say good night and would just walk out a place wit out tellin' no one he was leavin'. Somehow he always knew what was up and where to be and I don't know how the Fucc he knew all a the stuff he knew.