Wednesday, July 24, 2013
Benzino Takes a Chips n' Pear Break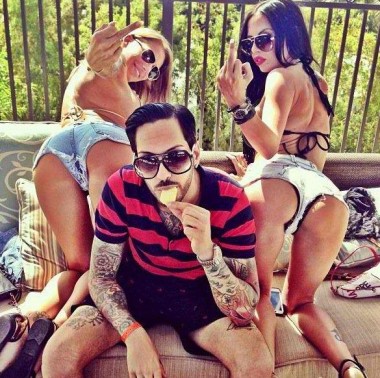 It's not easy being an uberdouche and partying with the slutty hotts on a full time basis.
In fact, it can be downright exhausting.
Ya gotta Bryll Cream your hair.
Grow a sexy Oates 'stache.
Hang with ladies in short-shorts who like to flip off nearby cameras.
Sometimes it all gets too much for Benzino.
Times like that, Benzino needs a break. A chips n' pear break.