Tuesday, July 9, 2013
Breaking: Anna Benson is a Psychopath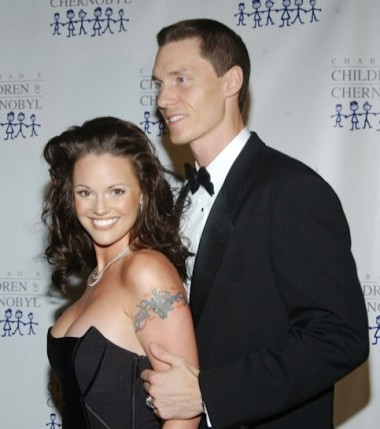 Remember Kris and Anna Benson? Yeah, me neither.
Apparently he's a (not very douchey) athlete of some kind, and she's a hottie. Or make that a Bleeth.
As there's marital bliss. And then there's entering your husband's home with a gun and a bulletproof vest and demanding money.
———–
Former "Baseball Wives" star Anna Benson — the estranged wife of ex-pitcher Kris Benson — was arrested this morning in Georgia … after allegedly raiding Kris' apartment with a gun and a metal baton, all while wearing a bulletproof vest.
According to law enforcement, Kris—who filed for divorce last year—reported that Anna showed up in a rage last night after being forced by the court to vacate their marital home. Kris says Anna arrived and immediately whipped out an "expandable metal baton," threatening to hit him.
But it didn't stop there … Kris told police Anna then pulled out a handgun and demanded money. She must have been expecting Kris to pull a gun on her too … because she was allegedly wearing a bulletproof vest at the time of the alleged assault.
————–
Lesson learned: Not all hot chicks are worth it, kids.