Wednesday, July 3, 2013
Breaking: Someone Was In Public With Someone Else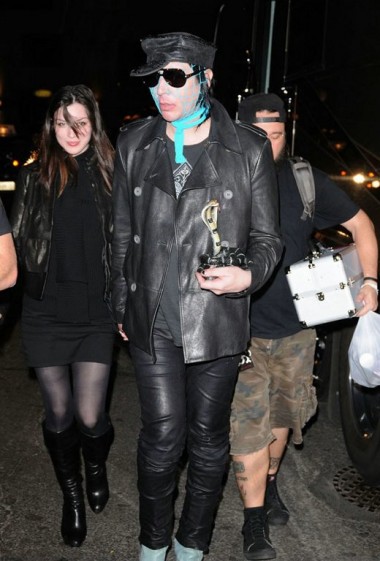 So this is apparently some "famous" porn star named "Stoya" with a formerly famous 90s alt-rock dude who took his name from iconic pop culture icons of earlier generations as an ironic statement on the very mass culture pablum that he himself now partakes in.
So they were together.
And they walked down the street.
And this is news because famous.
I'm like TMZ, bitches!! Take that, lawyer Harvey Levin!!
I post this pic because I like to keep up with current pop culture baubles in the news.
Actually, no. No I don't.
I think contemporary TMZ-infused pop culture is a circus of ridiculousness, a reality show without end, point, interest, narrative, conflict, nor cultural resonance.
Not since the Paris Hilton-Lindsey Lohan frenemy war of 2007, which I will grant was rather enjoyable, has any of this idiocy held sway to me.
I enjoy mocking the anonybags and the real world hotts who cohabit in their toxic orbit.
Other than that, Hollywood is a silly place.