Thursday, July 25, 2013
Bro's Be Pumpin'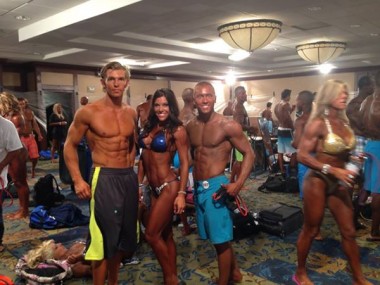 Don't be hatin'.
Actually, wait, yes, be hatin'. That's the point of HCwDB. Like that famous 80s white, British reggae band, WEBH8N. You know. They had that hit. Yellow Yellow Pabst.
Okay, got nuthin'.
These muscle bros aren't even that douchey. Except for the blackface, that is.
Bonus points for the first person to find the severed Bleeth carcass hidden somewhere in this image.