Wednesday, July 10, 2013
Captain Pubing Sings "I'm Douching Away"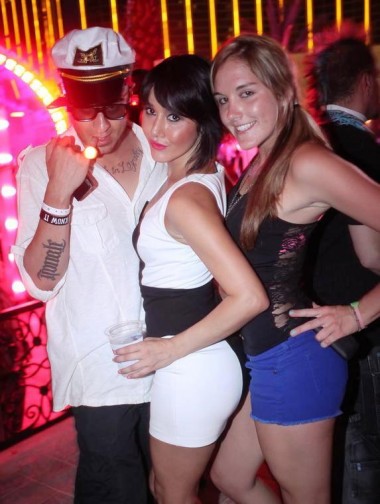 I'm douching away,
Set an open course for the virgin hotts,
'Cause I've got to be free
free of groin itch,
that's been bothering me,
I'm bored, I'm the captain,
so touch my schwang,
We'll search for your boobies,
And make sure you don't have a schwang,
And I'll try, oh Tebus, I'll try
to fonnnnndllllleeee my nipssssss… in public.
I look to the sea,
reflections in the waves spark my rectal itch,
Some happy, some sad,
I think of doing jello shots,
And a DJ named Snitch,
we boinked happily forever,
so the story goes,
But somehow we missed out,
On smoking pot that's old
So we'll try, best that we can,
to watch me dress like an asswipe in the hoppppeeeessss… of getting some booty.
A gathering of hottie suckle thighs,
appeared above my nood,
They sang to me this song of boobs,
and this is what they Wooo'd,
They Wooo'd, "Come douche away,
come douche away, come douche away with me girls,
Come douche away, come douche away, come douche away with me….