Friday, July 26, 2013
Friday Haiku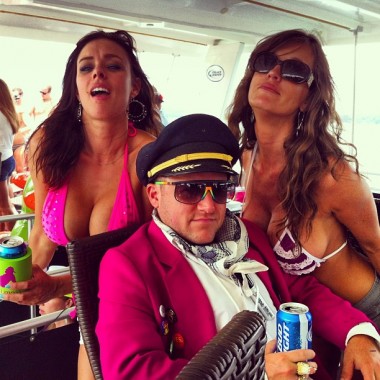 Captain Rod Nubbins
Keeps flotation devices
Nearby at all times.
Circling the globe
Whilst encircled by the globes
Is the way to go
— DoucheyWallnuts
The question arises,
"does silicone float?",
let's sink the boat!
— I R A Darth Aggie
Their boobs are like the
Costa Concordia hull
scraping the bottom
— Dickie Fingers
modern day skipper
with mary ann and ginger
hose on the poop deck
— fm
It's now obvious
where Carnival Cruise Lines gets
infected state rooms.
— Dr. Bunsen HoneyDouche
Girls do Lido Deck
Since the gyroscope was put
In their Monkey Holes.
— The Reverend Chad Kroeger