Friday, July 5, 2013
Friday Thoughts and Links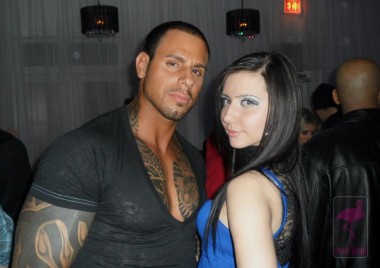 The Donkster.
Still hard.
Now prison hard.
Still with Ukranians who came over here on a crate through the Baltimore docks during a union dispute.
Okay, enough about the Dock. I am way too excited about Sharknado.
Why is Sharknado transcendent genius?
1. The tagline. "Sharknado. Enough said."
2. It's sharks in a tornado.
3. Ian Ziering and Tara Reid.
Normally I don't go for the cheesy post-Corman bad CGI irono-horror films. But Sharknado is no ordinary cheesy schlockathon. Okay, maybe it is.
But there's poetry there.
Lucid self-aware video installation art. It's like Laurie Anderson by way of Maureen's protest in "Rent."
I'm there. July 11th. And I only wish I was getting paid to promote this. I don't get paid to promote anything, these days. Hells, alls I do is drink.
Here's yer links:
Excited about Sharknado? Don't forget "Attention all hands. This is your captain speaking. We're getting more reports of this half shark, half octopus creature that's terrorizing the coast, but please don't panic. There is a way we can stop this thing. Virgin sacrifices. Yes, the Mexican Fish and Game Commission assures me the only way to appease this beast is to offer it a beautiful virgin, preferably 18 to 25 years old. I repeat, sharktopus wants our virgins."
Oh no you di'int. Yo' momma! She got backboobs! These image insults brought to you by fifth grade.
I'll take awkward perspective for $800, Alex.
Have I mentioned that Twinkies are back? Greenlight this, Hollywood.
In Japan, vegetables purchase you!
I have no clue what's up with all the hipster "hey!" and "ho!" songs coming out in our post-Mumford moment. Something about reclaiming an analog, human sound in the age of too much digital overwhelm is my guess. Regardless, this is genius.
Okay, this is bad, I agree. But compared to Tebowing? On the one hand, murder. On the other hand, Tim Tebow. My Patriots fandom is being tasted like it's 1992.
Evan Ferrante does the best Tom Cruise impression I've ever seen.
Regretful tattoos. The funniest slideshow of the year. Hands (feet) down.
The great Mother Jones magazine analyzes congress via Hipsters Vs. Bros paradigm. Bachmann for Top 5 Bleeth.
Technoviking in court. If you're a fan of the Technoviking's Nordic power, be sure to check out the genius that was Technoviking vs. Vernon Koekemoer, both of whom were douchestars on HCwDB back in the early days.
One of the Seans from internet lore bitches about having his douchey wedding mocked on social media. Suck it, Sean whatevers.
Okay, here it is. You've earned it:
And like that, it is the weekend.