Tuesday, July 16, 2013
Sophie Disappoints Me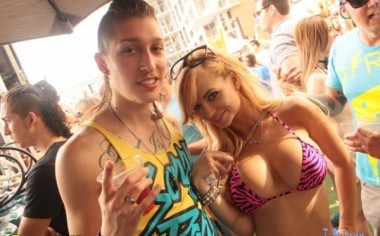 Oh Sophie.
Last night you had me at "hello." And by hello, I mean "Woooooo!! Letssss doooo shotttssss!!"
But now I see that you cohabit with the worst of beachdouche detritus.
And so I am crestfallen.
Not enough to stop staring.
But enough to stop overstaring. And by overstaring I mean burning your cleavite with the heat of Hebraic lust.
Boobs.