Saturday, July 13, 2013
Wallnuts After Dark: What's Wit All a The Friggin' TV Channels?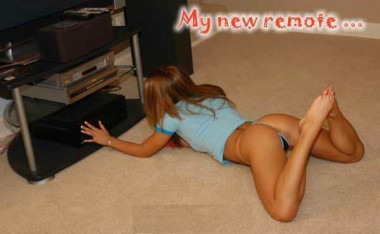 Back in the day there was only a handful a TV stations. It was Channel 2, 4, 5, 7, 9, 11 and then in the 60s the Finnochs started showin' up on Channel 13 on the PBS. If there was a show on it was easy to find since they was only these 6 channels.
I knew Joe Franklin was on Channel 9, which was WOR, an so I never forgot to watch his show or couldn't find it. Another thing, these channels use to be known by their letters, so Joe was on WJZ that changed to WABC an then he moved to WOR that became WWOR.
I guess them letters weren't as confusin' to me as all a these 3-number channels I got on my TV these days. I mean who the F@#k ever thought they'd be a channel 596? An let's not talk about how many Clams this is costin' me…..
When the cable first started an they gave me that box that looked like a typewriter wit all a the buttons that was connected to another box by a wire that went to the TV, I couldn't figger out how all a them channels was fittin' trew that little wire. I mean I could unnerstand how all the channels could get sent trew the air an into those Rabbit Ear antennas, or whatever the f@#k they was called, an into my TV. Na mean?
Then they came up with the satellite TV that never made no sense to me as they had to send the TV shows up inta space before sendin' them back down to a dish on my roof that had a wire to the TV. Again wit the friggin' wire! That seemed like an awful lot a trouble to go to to get Regis and Kathie Lee. Am I right when I say that?
So cable got more channels an more confusin' an they gave me this remote control that was bigger n a black jack Knuckes Rizzo use ta use to knock out skells an that looked like it was for a friggin' space ship, or some shit.
I liked the remote that had on, off, volume and channel. Kinda like how I like my cocktails wit two ingredients, one a which is ice.
Now we got this Fiat or Fios or whatever the f@#k it's called and now I gotta have my phone and computer all mixed up wit the TV. It's like havin' your two Goomads and your wife all gettin' together to play Canasta. Nothin' good can come from that. A fannabala!
Plus, back in the day, we had the TV Guide that tole us what shows was on where an when. You got a whole week a TV in that magazine every week an there was stories about TV people and a real jake crossword puzzle in it, to boot.
Now we got that cable guide, or whatever the f@#k it's called, that makes my head hurt with all a the colors an channel abbreviations an them 3-number channels that I can't never remember. An what makes all a this worser is that there ain't never no good shows or movies on anyways, even when I go an check out what's goin' on around channel 920.
At least in the old days when there weren't nothin' good on, I only had to check 6 channels and it wasn't costin' me nothin'.