Tuesday, July 30, 2013
When Tribal Tatts Turn Nipples into Screaming Anal Puckers of the Apocalypse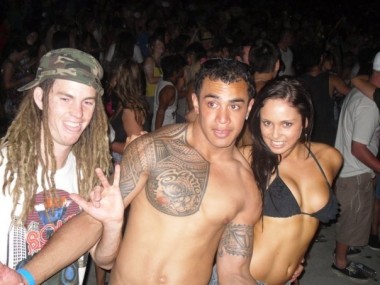 So a Wannabe Maori douchebag*, a Giggle Hott, and Hippie Frank all walk into a bar.
The bartender says, "What is this, some kind of picture on hot chicks with douchebags?"
And… scene.
* If Pablo is a real Maori tribesman, than 90% is forgiven for the tatt. But no shirt in club still = douche.