Thursday, August 8, 2013
Friday Haiku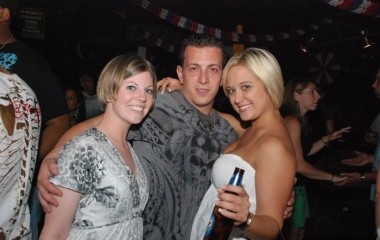 Yo, son, check Biff out;
He's the meat in a Hotwich;
By "meat" I mean "poo".
*Mooo* So fµ¢kïñg what?
They ordered bottle service
Ingredients: Grain.
— Crücial Heæd
Pregnancy dresses
Since the gyroscope was put
In her Monkey Hole
— The Reverend Chad Kroeger
I had the renoB
Until I realized that girl
Has my Mom's haircut
— DoucheyWallnuts
Husky Iowa girls
will do things most girls will not
do. Like mow your lawn.
— Magnum Douche P. I.
Vinnie's first night out
of jail finds big blondes with bowl
cuts. Prison seems O.K.
— Dr. Bunsen HoneyDouche
Lane Bryant models
need to get their douche on too
Biff takes one for team
— Magnum Douche P. I.