Thursday, August 8, 2013
Baby Diaper Poo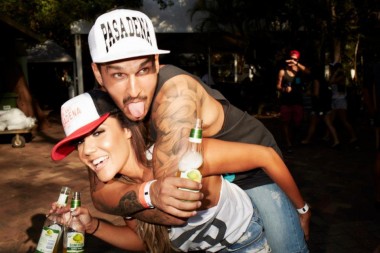 Thanks to the unending cuteness that is the recent spawn of your humble narrator, BC1, I have official confirmation that Pasadena Pukester here looks exactly like a giant, steaming load of milk poo produced by a five-day-old.
Sharon giggles as she's mugged, and for that, I almost forgive her Bud Light Limes.
Almost.
But not quite.
Back to burping duty for your humble narrator who once lived the Hollywood life and is now knee-deep in spittle and sleeplessness.