Monday, August 5, 2013
Carlos the Jagoff and Kim Welcome in BC1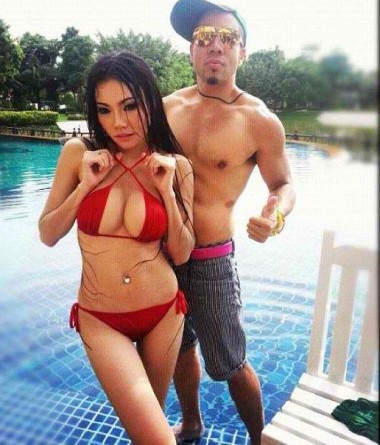 Thanks, Carlos the Jagoff and Kim! It's nice of you to say that.
Yes, it's true fellow 'bag hunters. On Saturday, your humble narrator, DB1, completed his successful spawn with HC1 to produce BC1, or, for the initially impaired, Babychick1.
For evidence of the fruit of your humble narrator's loins, here she is when she was about four hours old.
I will sing the praises of BC1 as the future uniter of the holy forces of mock that fight the dark douchal arts in a future post.
For now, I have no idea how the hell one of these things works. Send help. Stat.
What does this mean for HCwDB?
Well in addition to sending the house uponst which I mock the 'bags, feed the alpacas, and milk the tree frogs for supplementary income (in Japan, tree frog milk is considered in aphrodisiac) into chaos, it means the site's gonna be slow for a bit.
There'll be posts when I can make them. Oh yes.
Especially since recent submissions via email were of exceptional douche mocking quality.
And there are still clownwads running with the Goose and Mutant Hott Post Apocalyptic Patricia. And the great sidekick to this here site, DarkSock, still needs his Haiku.
After all, if HCwDB doesn't protect Tasty Suckle Hotts on Bicycles from this guy, then we will never know what makes an ocean wave wave.
Hang in there. At least that's what I keep telling myself.