Wednesday, August 14, 2013
Carlos the Jagoff and Kim Kill a Saturday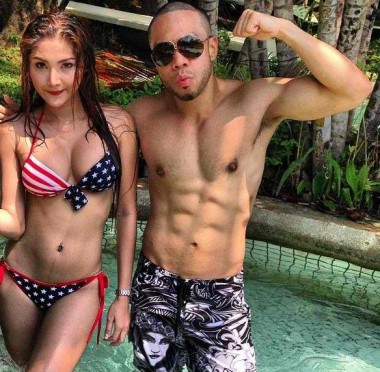 I'll take "Patriotic Bikini Hotts With Attitude" for $1200, Alex.
Yup. Carlos the Jagoff and Kim are back. Once again posing like the true suburban gangstas they is. The kind that roll all up into a 7-11 like hustlahs, yo. Word.
Proving that you don't need a job, a personality, or any consciousness above and beyond that of a vibrating eucalyptus tree to operate a digital camera and post the evidence to the internets.
Or, as the great John Lenin once said, You say you want a revolllutionnn.