Friday, August 16, 2013
Friday Haiku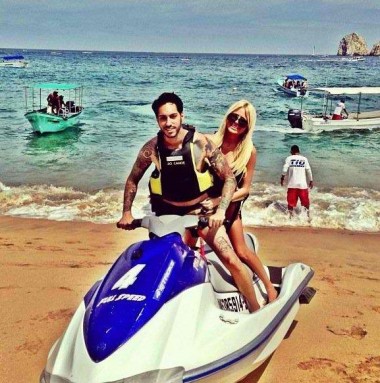 That ridin' toy there?
Benz rents hourly. He also
Rents that jet ski, too.
Beachcomber looks out
Keeping the sand free from trash.
You missed a spot, bro…
— Tits McGee
As I have told you
It won't move on the beach. Now
Get of the jet ski.
— THEONETRUEDOUCHE
Not sure why he has
a life jacket on. It's well
known that turds will float.
— Magnum Douche P. I.
She don't get seasick
Since the gyroscope was put
In her Monkey Hole
— The Reverend Chad Kroeger
Bleeth is so low rent
He's Jet Ski-ing her instead
Of Motor boating
— DoucheyWallnuts
E.P.A. finds new
oil spill at sea. B.P. ? No,
from Benzino's hair.
— Magnum Douche P. I.
Katie decides to
ride something going nowhere
Then hops on jet ski
— Jacques Doucheteau
Crews out chumming the
water anticipating
best Shark Week ever.
— Dr. Bunsen HoneyDouche