Friday, August 30, 2013
Friday Thoughts and Links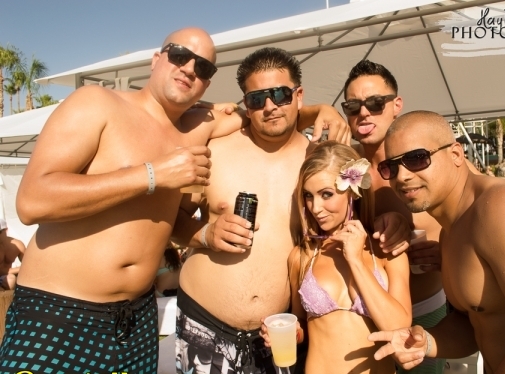 Ahhh but yes. Sultry Katie floats amid this flotsam of pendulous gut-sacs like a beautiful sprig of fresh Rosemary bobbing around inside a putrid Dutch Oven brimming with sputtering flatulent bratwurst.
What better way to kick off Friday's Socks und Links. Let the Insanity begin.
Son.
Ahhh, but yes. My home town of Biloxi, MS. We do have our fun, each fall…
Great moments in bad album naming…
First, and Foremost – Praise be unto ALL; the "Mats are finally back together again. 22 years; it's about effen' time.  Your move, Hüsker Dü…Or…Not.
Another 20 year quest: after considerable research, Bleethe Patient Zero has been found.
Triple-Bag – The Official Beer of the Hall of Scrote™!
Are you already as tired of hearing about Miley's Slutburst at the VMA's as Billy Ray is? No problem; just say "BeetleDouche BeetleDouche BeetleDouche" three times and it will all go away!
Oh, you KNOW you want it, you filthy Nerf Herders…Seriously…how far down THAT rabbit hole do you want to follow DarkSock…?
Everyone's bitchin' about Ben Affleck being the next Batman…I don't care. I had my money on ZacMan. You don't EVEN want to know my other choice.   As I'm sure you've heard, Batman will be in the next SuperScrote movie.
Speaking of erections lasting more that four hours…this woman just won the National Longsword Competition. **call me?**
Ahhh Hell. I know damn well you Pavlovian Cretins skipped down for dessert. Peh. Here.
Alright, alright. Savages.
And, to go out with a bang, Pear Fair.
You're welcome. You damn dirty apes.