Wednesday, August 28, 2013
It's time for the annual Limerick Wednesday!!!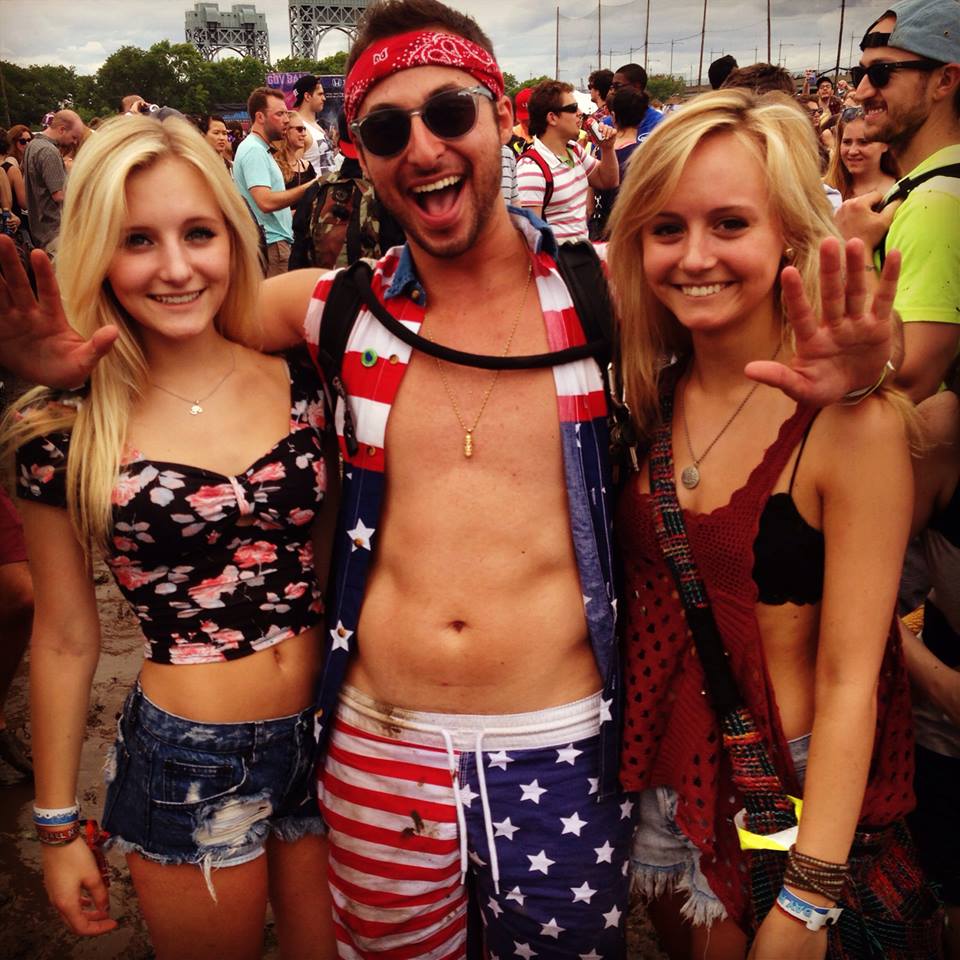 There was a faux hippy named Dave,
Who needs twins to make his flag wave;
But Trixie and Tori
Saw his Old Glory –
His Stars nor his Stripe could they save.
Oh…what?  Think YOU can do better? Please proceed, Governor, to the Comments Sections and hold court.
I really hope that's just dirt on his flag-pantaloons…
***EDIT***
Y'all crazy.  Over 50 limericks and counting…so here are some of the ones I CAN post on the front page.  For those of you who visit the site each day but don't check out the comments thread….Yer missin' out.  So here are some of the PG-13 friendly highlights, plus a well-deserved chaser of Gratuitous Pear™:
Is that a good Patriot?
Standing between the two slut?
I say Hell NO
More like a foe
Who needs a punch to his gut!
– Franklyn DealorNo Doucheifelt
There once was a pud named Steve
Who thought he had some tricks up his sleeve
His colors he flaunted;
He remained undaunted
But the girls just wished he would leave.
– Douche Wayne
When bangin the Doublemint Twins
Brett heard twice the amount "Is it in?"
Try as he might
to keep it upright
I think you all know how this ends.
– Plinky's Daughter (aka…)
This douchebag is clearly insane
And he's surely inviting the pain
He's about to be kicked
In his little boy prick
By a flag hating Lil' Wayne.
– Crucial Head
His advances were promptly spurned
For the girls' stomachs were violently churned
By the worn and soiled flag
That made them both gag
According the US Flag Code, it must be burned
– Jacques Doucheteau
These three at some low-rent event
were seeking a way to pay rent
give the bleeths a dollar
and they'll make you holla
but for Fred it is only 5 cents.
– Dr. Bunsen HoneyDouche
The Man-Boy looked like the dopes,
He thought he had vibes like the popes
Buy he spoke like a douche
And his hair filled with mousse
Didn't touch the blonde gyroscopes.
– The Reverend Chad Kroeger (respect)
And now, the demeaning PrurientPalooza for which you craven cuckold crones cry…