Thursday, August 15, 2013
Reader Mail: Carlos the Jagoff is nottadouche?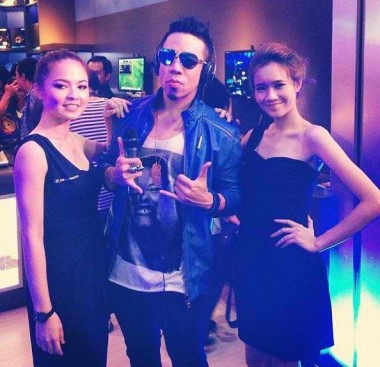 Responding to yesterday's pic, reader doosh disputes whether Carlos the Jagoff is really a 'bag:
———
Seems the standards for douche mocking have fallen off over the last year or so. No douchy tats, no douchy hairdo or facial hair, no douchy clothes. Yeah, his shorts are a little douchy and the pose is too, but I would consider those circumstantial evidence. This guy is NOTHING compared to the legends on this site, and IMHO – nottadouche.
—————-
Perhaps this pic of Carlos with his suburban Asian hottie gangsta harem will help clarify the situation.
You have learned nothing, grasshopper. Nothing.