Saturday, August 10, 2013
Wallnuts After Dark: I'm on the Friggin' Vacation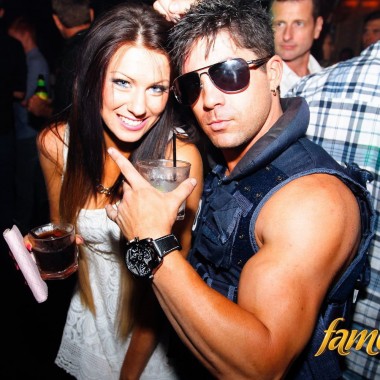 You know, even I need a vacation. Youse all may think I am past the time a usefulness, but I'm doin' stuff all a the time.
Just last week I saw a guy about the thing he had an issue wit an then spoke to some other guy about a certain situation that required my unique kind a expertease. Then I had to go an see So-and-So about this an that, an I was friggin' exhausted.
So I said to Mrs Wallnuts, "Annette," I says, "we gotta get away for a couple a days. Pack up the Lincoln an let's head down to A.C." So I'm in A.C. gettin' a little sun and havin' a few pops whilst playin' a little Craps and Blackjack. Annette's into the Poker, but I ain't never had any luck with that so I lays off.
It's kinda dead down here though. Not all hustle and bustle like you'd think it would be or like it looks in those ads where they tell ya to, "Do A.C." As a matter a fact I was in the new place they built that's already in bankruptcy, The Revel, an on a Saturday night there was only one Crap table goin' in this huge casino that's as big as a Airplane Hanger.
It's a far cry from the days when Martin and Lewis were playin' gigs to packed houses in joints all over town. When you look at Vegas out there in the middle a Yemensville with nothin' but desert bein' wildly successful and compare it to A.C., You can see how the straights can't run nothin' proper.
Leave it to the suits to mess up a formula that the Mob made their bones on. I mean, come on, Our Thing has been makin' dough hand over fist on gamblin' since the Catskills was Kittens an these Mama Lukes runnin' the state have figured out the only way to lose money on gaming. Madon!
It's like them Mo-mos in New York takin' a bath on OTB. I mean how do lose money makin' book on the Ponies?
Anyways, I gotta go. Annette is all fired up to tan her Ninns and I need me a Cutty on the Rocks.