Thursday, September 19, 2013
Bambozos at the Beach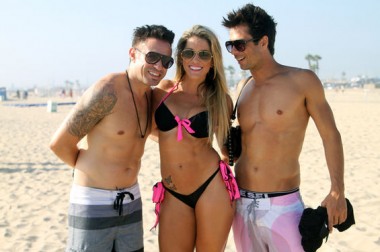 Pop Quiz:
"Bambozos at the Beach" was originally:
1. A 1970s Tom Robbins novela that riffs on gender roles in the American imaginary
2. An early Lena Wertmuller short film about lesbianism in the German Reichstag
3. The working title for Frankie Avalon's comeback tour
4. A rare cannabis strand once championed by Tommy Chong
5. How Native Americans refer to taking a dump in a poison oak patch
Answer now!