Wednesday, September 25, 2013
Cesspool Matt Says "Whatsup Brah?" in a forced Baritone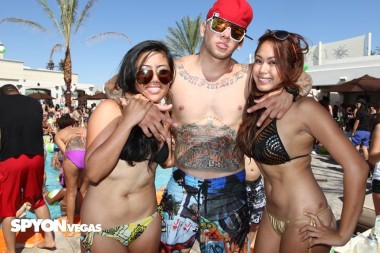 Okay I feel bad for making fun of 8bit Tux Guy. He probably deserves a nottadouche and a nicejobkid for scoring Chiquita Maria.
So instead, here's Cesspool Matt. A heaping choad of scrotal rice if there ever was one.
Cesspool Matt's busting what is indubitably the douchiest trend of 2013: The Neckerchief Tatt.
All to impress sexy Korean girls-next-door Mira and Trish. Who just want to party like that Wiz Khalifa youtube clip that totally rocked senior year.