Friday, September 6, 2013
Friday Haiku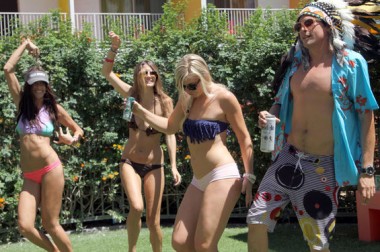 It's now Big Chief's turn;
Make White Man see strewn trash, cry
Salty Fuccen Tears
It puts the cheap beer
In the basket or it gets
The hose. The spew hose.
***
She don't do rain dance
Since the gyroscope was put
In her Monkey Hole
— The Reverend Chad Kroeger
This is one War Dance
That makes me ejaculate
Into my loin cloth
— DoucheyWallnuts
The Grieco spirit
Has come, after eating bad
Peyote buttons.
— Capt. James T. Douche
Lost Boys dance party
Tinkerbell let herself go
twerks in Pan's face. Son.
— Douche Wayne
Now I can see why
Native Americans find
this shit offensive.
— Dr. Bunsen HoneyDouche