Friday, September 13, 2013
Friday Haiku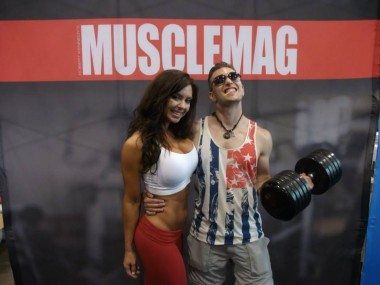 Yeah, he lifts "muscles";
"Bro, do you even pull it"?
Fans of Muscle Milk…
Ultra-size Shake Weight™
used in training for Garrett's
pud wack marathon
— Jacques Doucheteau
Should'nt the sign say:
MuscleBag? There is not much
Honesty these days.
— Franklyn DealorNo Doucheifelt
Charles Atlas' great niece
kicks sand in pud's face all day
long. And he likes it.
— UFO Destroyers
Fake weight, fake boobies
The only thing real in this
pic is the despair
— Magnum Douche P. I.
World Championship
Hawaiian muscle fu**ing
Win a pearl necklace
— Dude McCrudeshoes
She leaks Olestra
Since the gyroscope was put
In her Monkey Hole
— The Reverend Chad Kroeger
She has more muscles
in her abs than he has in
his entire body.
— Dr. Bunsen HoneyDouche
More than one dumbbell
Is in this picture. That one
Was way too easy…
— DoucheyWallnuts