Thursday, September 12, 2013
Future Janitors of America Unite!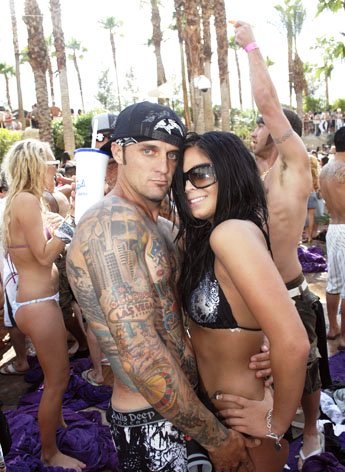 I take it back. Janitors are good people.
DJ Colonic offers the zombie stare of the spirtually deadened. Not to mention that the tatts he got in Vegas are actually tatts of Vegas, a Rubegoldbergian paradoxical Escher conundrum that not even Sartre can exit from.
Clarissa's coy, pensive smile suggests she is on break and in over her head. Sadly, Clarissa, there's little help at the bottom of that bucket of Bud Light Limes.
Just an ugly hangover amidst a rumpled room at the Venetian.
And a sneaky burning covert form of crotch itch that chlorinated pools only exacerbate. As you'll learn the hard way.