Wednesday, September 4, 2013
The Kettlehead for Hall of Scrote?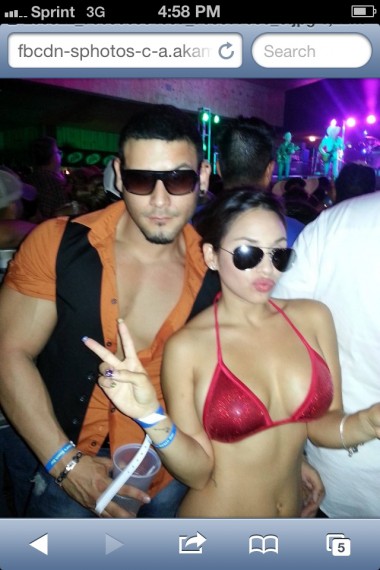 Reader Kevin calls for a quorum vote:
———
How in the hell is kettle not in the hall of douche bag fame, this guy's douchebag photos are the stuff of legend!
———-
It all began on an inglorious day in 2009 with this atrocity. The Kettlehead, his creepy distended 'brow, and his propensity to take photographs with assorted hott chicks then went on an HCwDB tear:
The Kettlehead's Shaved Chest with Dual Hott Action
The Kettlehead Pops Collar, Shaves Chest, and Snags Tasty Tonya
The Kettlehead Goes as Himself for Halloween
The Kettlehead with Tasty Peach Brunette Sylvia
The Kettlehead Pulls a Geraldo
The Kettlehead Creeps on Chiquita Hott
The Kettlehead Goes The Full Khan #1
The Kettlehead Goes the Full Khan #2
And, most recently, The Kettlehead Wears a Tie and Retardo-shirt with Blue Hott Kelly
Back in the Halycon days of HCwDB, a scrote like Kettlehead couldn't even pull enough douche/hott combos to win the HCwDB of the Week.
But thems were the days when the site got dozens of submissions and your humb narrs didn't have to do any work around here.
I still don't do any work around here. But whatevs.
Like a fine wine, or a rotting series of molds and fungi, the Kettlehead just gets douchier with age.
What say you? Hall of Scrote? or nay?
And if you need any additional info before voting, there's this.