Tuesday, September 17, 2013
Reader Mail: Bondi Beach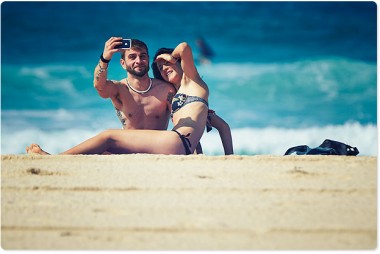 The Beach Tagger writes in with an update on the mock from Bondi Beach in New South Wales:
———
Hey DB1.
The douche virus has spread, indeed it it is most powerful on Bondi Beach. Whiole we may be a British colony, popular culture down here emulates that of the USA in many ways- good and bad. Here is a fresh pic from aquabumps.com and proof of the infestation, like a bad zombie movie.
Keep up the good work. Fight the douche!
– The Beach Bagger
————
Indeed one of the most toxic problems of the douchal virus is how it spreads from the swamplands of Jerz to the nethers of global emulation. That's the price we pay for being the arbiter of global mass media culture. But, as Stan Lieber once wrote, with great power comes great redouchability. Or something like that.