Saturday, September 7, 2013
This Pic Makes Me Want to Set My Scrotundae On Fire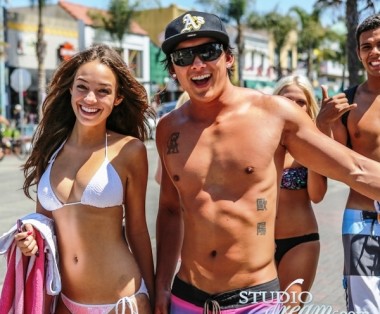 We've been though a lot of HCwDB combos over the years, you and I.
A lot.
Some heinous. Some mediocre. Some silly. Some annoying.
But rare is the (un)perfect combo of silly tattwad showing groin shave douchal atrocity in presence of so perfect a bikini hott suckle thigh as we witness here on the beach. Beachbag Dave and Cuddle Perfect Suckle Lisa cohabiting requires scrotundae fire-worthy groinal self-immolation.
And I don't set my scrotundae on fire for just any HCwDB combo.
But this one I do.