Tuesday, September 3, 2013
Where's Adventure Time Guy?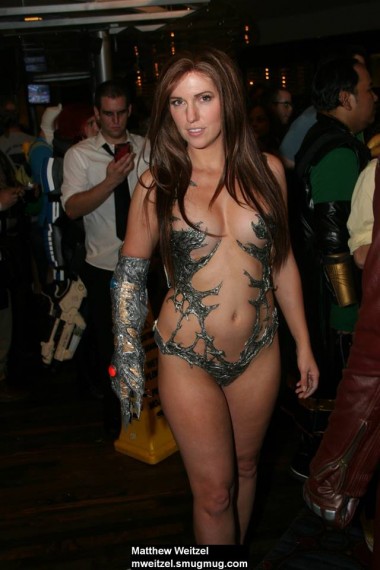 This one's for the cartoon aficionados amongst us.
Somewhere in this captured moment of paid-to-pose stripper/drink-serving hottness and creepster fratwank stalker, I've carefully hidden an annoying hipster dressed as a trendy animated character from a show intended for stoned teenagers.
Look closely.
Can you locate his plotless surrealism?