Friday, September 13, 2013
Your Friday Caption This Pic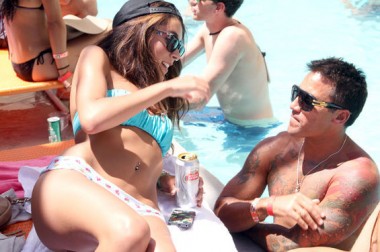 Between diaper changes and work on a new project, your humb narrs didn't have time to get any good links together this week.
Well, there is herpster car mock.
And your Amazon Buy Shit Link in honor of Yom Kippur: Jesus Christ Superstar (40th Anniversary Edition)
And this incredibly cool use of digital technology to merge historical crime photos wit contemporary images.
And Tri-Pear.
You're welcome.
But other than that, I gots the nuthin'.
So while I suck at keeping up this site with the intensity of mock that defined our halcyon days, I do have this.
A Caption This Pic of conversatorial HCwDB.
What the hell do these husk/shells of human beings actually discuss on a daily basis?
And with that, we drift into Friday eve.
And Yom Kippur. Where your humb narrs fasts and repents for my many, many sins. Lets hope Adonai forgives me. I know He has to, but I'm not so sure.
Is it a sin if you only lust in your colon?