Tuesday, October 1, 2013
Benzino Carries On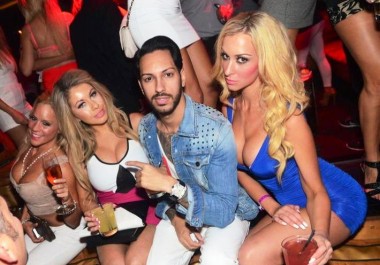 Governments open and governments close.
Douchebags come and douchebags go.
Hot chicks woo party and hot chicks marry/divorce into suburban malaise.
But the true legends carry on and on until their grease tatts and scrotal sack can partake no more of the sweet nectar of pretend immortality via hot chick impressing credit-card living.
Benzino is just such a douchal aspirant.
And by aspirant, I mean clogged mucus membranes.
Bottle Blonde Blue is glorious in her enhanced unreality. Her particibles make my weepie weep for nethers of unfondle.