Tuesday, October 1, 2013
Billy's Bar Tag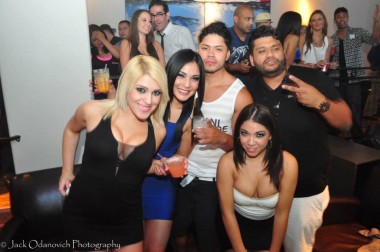 Billy the Bartender writes in with an important point:
———–
From: Billy
Subject: Douchebag Regulars
these guys are regulars at the bar i manage, big time pricks that think they really are VIP even though they all pitch in to buy ONE BOTTLE!!!
————
It's like renting a limo. If it makes nine high school kids feel special for coughing up 30 bucks each, then so be it.
That being said, these doucheflush are particularly egregious (although the ladies have a nice suburban party woo hottie vibe, lookin' at you, Sister of That Chick in The Brown Bunny who Fellated That Vincent Gallo Guy). May you spit in their couscous.