Friday, October 4, 2013
Friday Thoughts and Links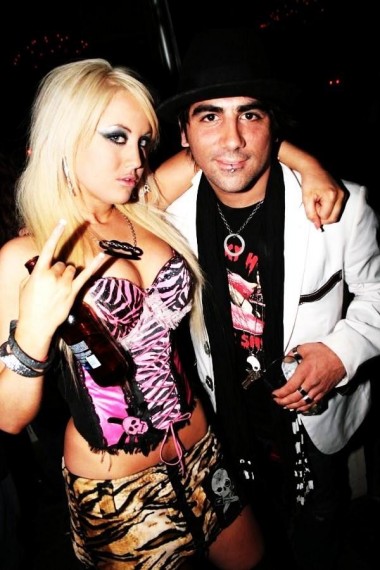 When the Armenian Eyebrows of Mediocrity score Punkrocker Hottie Kaylie, you know it's Friday.
Your humb narrs was up all night with a two month old who just got her shots. But when you got a cutie that looks all cute, you don't sweat the small stuff.
And yes, it's hard to oggle the hotties now that I'm the father of a little girl. I can feel the karmic winds of justice building knowing that some little two month old boy out there in the mists will slowly grow into a scrotal fratpud over the next twenty years, and then show up on my doorstep in 2033 with whatever postapocalyptic douche gear is in style. And say, "Is BC1 home?"
Payback is a bitch.
Woe is my future.
Here's your links:
Your HCwDB Buy Some Shit and Support the Site Link of the Week: Got a kid? Booo!!!
And while you're at it, if you live in the greater Portland area and aren't a granola crunching anti-establishment asswank, check out the great Baron Von Goolo's Frighttown!!. It just opened and will be, as always, the beating heart of the vampiric soul.
The Hand of the Collective Unconscious strikes again.
You may be clouds, but you are no Pumpy.
Darksock enjoys a Horse lime.
Remember six pound douchewatches? Get ready for Six Pound Smart Douchewatches. In Philadelphia? It's worth fifty dollars.
The new bodywash? Groinwash.
The performance that got Elvis Costello banned from Saturday Night Live, proving that Lorne Michaels was a tool even back in the 1970s. I wonder what SNL would be like today if it was still on the air.
Okay, nuff of all that. How about some:
Real World Bubblegumpear
Not enough?
Like a hearty meaty meat fireplace of soothing mellow.