Friday, October 18, 2013
Friday Thoughts and Links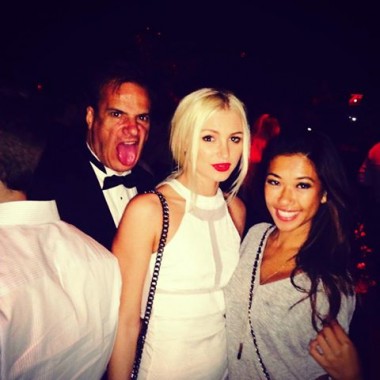 May your weekend pass like a photobombing Warren Beatty Bro in presence of a scaled down Patsy Kensit party hott and her sexy Malaysian friend at a creepy wedding in Sheboygan.
Sadly, as I learned the other day when I queried a room full of hott appreciators, no one knows who Patsy Kensit is anymore. This makes your humb narrs sad. As a fallow teenager, I weeped tears of action-adventure sadness when Kensit was forced to die as part of Riggs's grieving process in Lethal Weapon 2.
It broke my Hebraic heart that this lithe Aryan suckle hott with the alpaca-like overbite would need to die so an alcoholic anti-Semite could quell the crazy for an hour or two.
So here's to you, Patsy Kensit.
You may have married one of the douchiest flash-in-the-pan British rock stars of all time and consigned yourself to a 1990s Trivial Pursuit card for eternity. But I still poke your proddle.
Here's yer links:
Your HCwDB Buy Some Shit To Support the Site Link of the Week: What HC1 will ideally be wearing on Halloween.
What HC1 will actually be wearing on Halloween.
In Soviet Union, guitar play hot chick.
The Griecobag himself, source virus of the entire douche plague, Richard Grieco posted his latest artwork to Facebook. Here it is: Dawn of the Wolf. You're welcome.
Internet sensation and Semitic Boobie Hottie Suckle Thigh Meytal Cohen. Still out there. Still without a discernible form of income.
When they ask you about the 1980s, tell them this.
Want proof we're winning the war on douchebaggery? Victory!
The latest Chinese beach trend: Face-kini.
Here's 38 images of Brechtian genius.
Okay. Nuff that. For those of you in the winter climates as it grows colder:
Wave butt.