Friday, October 25, 2013
Friday Thoughts and Links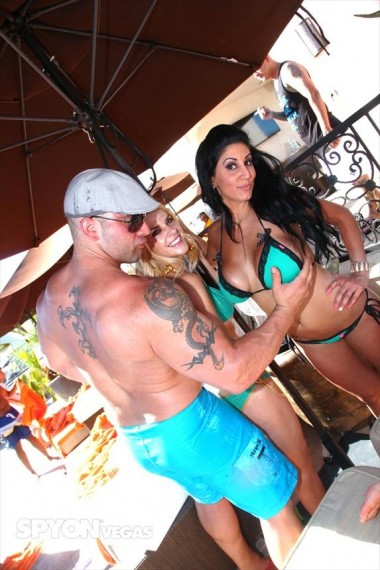 The Melon Checker knows what's up.
And what's up is that those melons ain't gonna check themselves.
Certainly not with the FDA in upheaval after the shutdown.
Why, who knows what insidious boob flu might sneak through customs without the yeomanlike work of boobal inspections as performed by The Melon Checker?
So next time you see a Melon Checker, don't be afraid!
Reach out! Come on! Melon Checkers are people too! Well, maybe not. But you get what I mean.
Here's yer links:
Your HCwDB Buy Some Shit and Support the Site Link of the Week: What to get when Lumburgh steals your stapler.
This human being sucks. Truth. 100% truth.
Your humb narrs did an interview with the HCwDB supporters over on the Girls Gone Wild blog.
Larry King is an oldbag. But you knew that.
When the douches get lazy, then only lazy people will be douchebags. Or something.
If you haven't seen The Room, Tommy Wiseau's sublime 2003 piece of cinematic performance art, this book will help you understand the genius at work.
Noted Hollywood douchebag Russell Brand is a blathering idiot who spews word salad enough to fool the masses into thinking he's some sort of Dionysian intellectual rebel. I have far more respect for Hollywood bimbos who understand the shallow depths of their own limitations. Know thyself, Russell. You ain't an intellectua.
In Mexico, thug life echoes American douchebaggery. No surprise. It is a global plague, after all.
Hollywood's secret sex parties. The only one I was invited to involved a lingerie clad Kathy Bates and a vat of Crisco in a bathroom at a motel off Sunset and Hyperion. Good times.
Okay. You been good. Here's your pear:
No I don't know what it means either.