Saturday, October 5, 2013
HCwDB: The Next Generation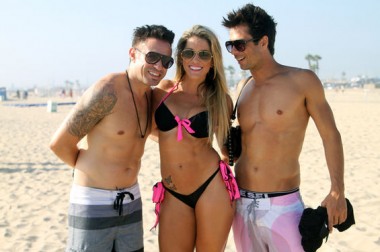 Vanity Fair explains the next-generation of social media hookup HCwDB tragedy:
———–
They arranged to rendezvous at a shopping mall in Los Angeles not far from the neighborhood where they lived. "Of course it was going to be a public place. And if it turned out he was really some gross old man, I'd just run away." But there he was, standing by his car, looking almost like his picture. . . . Almost. There was something different about his face—it was "squishier. Like, he was almost fat." But now here they were, and she didn't know quite how to get out of it.
He smiled and kissed her on the cheek. He smelled of Axe Body Spray. She was sorry she'd spent so much time getting ready for this. "I even waxed," she said. He wanted her to get in his car, but she knew she shouldn't. They started walking around the mall, "talking about nothing, nothing. It was awkward, totally weird." He asked if she wanted to sit down, but there was nowhere to sit except in restaurants, so they wound up going inside a Pottery Barn and making out on a couch. Later she posted something on her Tumblr blog about the difficulty of finding love.
——————
Pottery Barn, kids.
Pottery Barn.