Tuesday, October 29, 2013
Horrokiss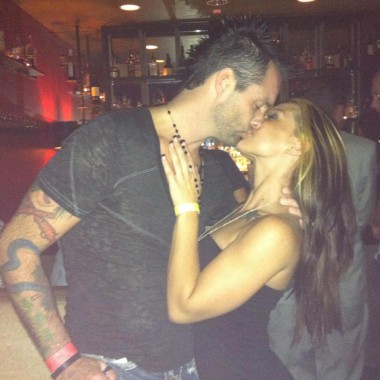 Show me one Halloween event remotely as scary, puke worthy or toxic crotch lice inducingly awful as Greaser Matt making out with Hott Layla, and I'll buy you a gold plated raisin.
But only a 14 karat gold plated raisin. No 24 karats all up in this shiz.
On my way back to LA from Vegas.
The craps table is a mean and heartless she-bitch.