Thursday, October 24, 2013
Moulie The Trumpet Snags Groupie Party Rachel, Earns a Nottadouche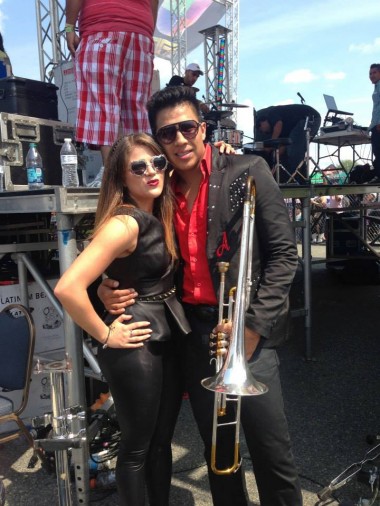 Moulie the Trumpet is clearly a performer, is coming off stage, and seems relatively reasonable despite the Elvis thing. So Moulie thus qualifies for the rockstar/performer leniency and earns a hearty nottadouche and goinpeace.
Performer leniency is a rare dispensation granted when peacocking attire is in service of stage or theatrical spectacle and therefore is not an organic byproduct of douchal scrotal tendencies.
So go in peace, Moulie The Trumpet. Enjoy the spoils of your musicianship, as Groupie Party Rachel appears to be Mupets-era Bernadette Peters hott.