Monday, October 14, 2013
Whipple The Pinturd Gets Mommy's Credit Card, Buys Sophie and Vegana a Bottle of Goose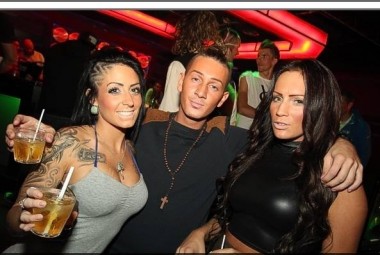 And the whole thing ended up in an Albuquerque truck stop with required testing for all.
Yup, it's your Humb Narrs, coffee in hand, on this Monday morning in the City of Angels. I Wish I could deliver this text in the morning radio voice of either the great Johnny Fever or that sappy Harry Chapin song.
Unfortunately I can't deliver text in any voice.
As Derrida explained, we often conflate the written and the verbal forms of communication but they are entirely distinct spheres of knowledge.
And by knowledge, I mean knowledge.