Wednesday, November 20, 2013
Miserable Hal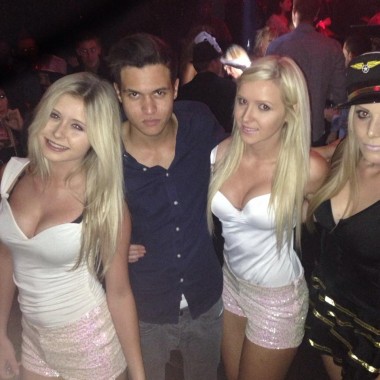 You might think partying with sexy cuddle blondes on a Tuesday would inspire at least some human emotion in a sentient human being.
A smile.
A glimmer of recognition of the conscious state of living.
You'd be wrong.
Miserable Hal don't play conscious states of emotional inner life.
Miserable Hal got no time for that. No matter how many hotties are provided. To paraphrase Zeppelin, the thong remains the same.