Monday, November 11, 2013
Reader Mail: Aussie Bleeths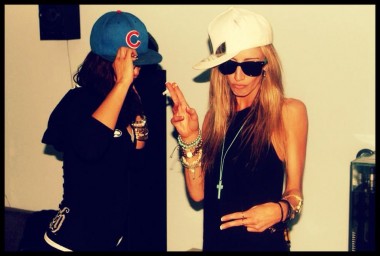 Douchesdownunder submits this reminder that we must also mock female douchebaggery when we find it:
———
DB1.
The female douche! We must tell the people, they spread like wildfire, co-inhabiting a food court at a mall near you now. They steal your seat, your park and your good nature. Good white girls gone bad, this one's from the Central Coast of NSW Australia.
– Douchesdownunder
——–
Point well taken, DDU. I find myself rather cross when the Bleeths steal my good nature. And by good nature, I mean credit card number.