Tuesday, November 12, 2013
Reader Mail: Internet Dating Produces HCwDB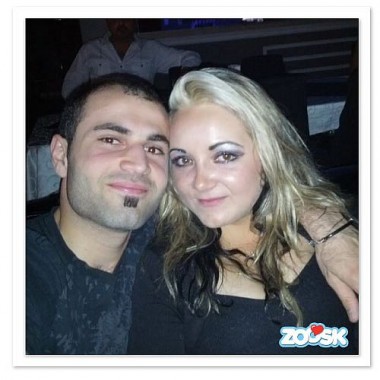 Jeff writes in asking for some well deserved scorn be thrown towards dating site Zoosk:
—————-
From: Jeff
Subject: Zoosk "Success" Stories
I found these on the Zoosk site on a page supposedly showing off their "success" stories. I think Zoosk is run by a horde of wankers. The page on the site about how to apply for a job actually suggests that applicants shower and brush their teeth before their interview. Makes you wonder what sort of losers were applying for jobs that made them post that request.
—————–
Alls I know is I'mma start a new dating site called "Horde of Wankers." Going for the honest angle. Like if Christian Mingle cut the euphemisms and just said "No Jews." Or JDate said "no men who are not doctors or lawyers will be gettin in these hot Semitic panties."
I met HC1 the old fashioned way. I pined for her hot Jewess ass for six years while she dated a litany of choads. And then I got a show on MTV and she married me and popped out a little one.
That's the way I roll.