Thursday, November 21, 2013
Suburban Gangsta Joe is Totally Gangsta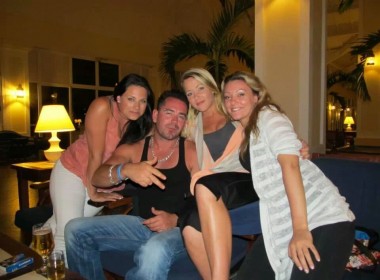 Little known fact about throwing gang signs in outer Long Island when surrounded by loving friends and family: It makes you a douchescrote.
Wait.
That's actually a well known fact.
I'd also like to welcome the long time fans of HCwDB over at Girls Gone Wild who just bought an ad to help keep the site going. Show them some love. They've come a long way since whassisface left.