Thursday, November 14, 2013
The Masked Hairchoad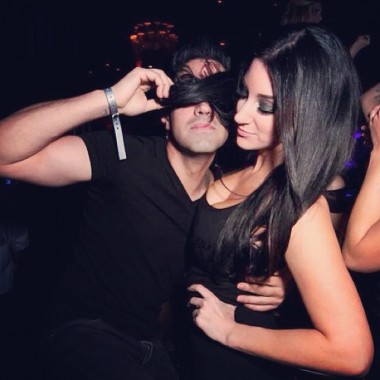 Well this is a first.
Of all the hottie/douchey club pics I've evaluated over all the years this site has existed, ne'er has I seen a choad blind himself with his lady's hair.
So ya got that going for ya, Chet.
Now where's my package of HoHos? The baby is asleep. Time to gorge on tasty chemical product.