Thursday, November 14, 2013
The Star Spangled Booty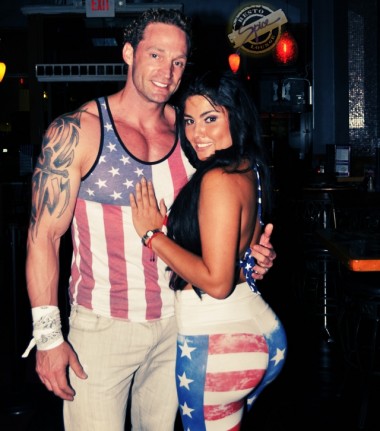 Oh, say can you see?
by the club's early light,
What so proudly we fistpumped,
at the twilight's last raving?
Whose butt stripes and butt stars,
thru the perilous tights,
O'er the spandex we watched,
were so gallantly jiggling?
And the booty's red glare,
the douchebags with their hair,
Gave proof through the night,
that our buttfondle was still there.
Oh, say does that glute-spangled booty yet smear like a bagel with lox,
O'er the land of the douchey and the home of the something that rhymes with wave but describes douchey Vegas club culture?
Thank you… thank you… no thank YOU…
I'll be in my trailer.