Thursday, November 14, 2013
Where's Tatthole?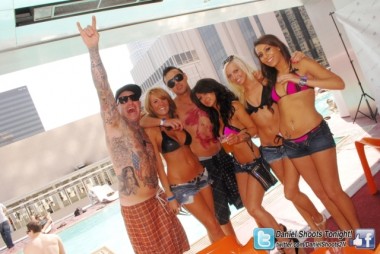 Okay, kids, time to play the game that's sweeping the internets… Where's Tatthole?
Somewhere in this pic of Standard Vegasian doucheclownery and Sexy Bikini Gigglepacks of Bobblefondles I've carefully hidden an arm waving bodyspray huffing all-American Tatthole.
Look closely, kids!
Can you find him?