Wednesday, December 4, 2013
Bottle Spray as Phallic Substitute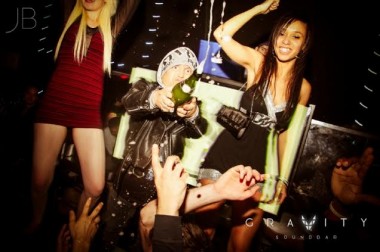 One of the most bemusing of the rituals of douche culture is the overt sexual sublimation taking place when the alpha male of a given rave/party decides to suddenly spray champagne fluid on all those hot chicks around him.
Like the marking of territory among bonobo chimpanzees, this ritual celebratory spraying of fluid is simply semantic semen, a Dionysian display of performative coitus by the king douche meant to communicate fertility and viability to the larger tribe.
When understood anthropologically, the ritual ceases to symbolize a celebratory moment and becomes very, very silly.