Friday, December 6, 2013
Friday Haiku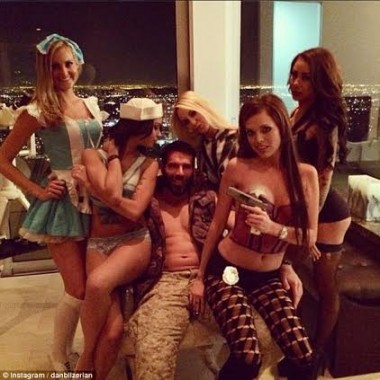 DarkSock is back, kids;
Reporting from Sick Duty.
So let's do this. Son.
******************
What do you see here?
Reboot of "Charlie's Angels"
The Craigslist Version…
Why seventy-two
virgins when just five pros can
get the same job done?
– Douche Wayne
Whilst I hate that douche
I admit I am jealous.
Would love a "Sixsome"
– DoucheyWallnuts
Joe's craps winnings
make for one helluva night.
Back to mop next day.
– Dr. Bunsen HoneyDouche
Douche wears camo pants
Thinks he needs to hide huge penis
Suzy can't find it
– THEONETRUEDOUCHE
Camouflage fatigues ?
The only combat time this
tool saw was Xbox
– Magnum Douche P. I.
five hoo bag jump offs
party Vegas style with guns
plan his kidney theft
– Dickie Fingers
Maid service, next day
Finds hardass in iced bath tub
Kidney, one eye gone
– Vin Douchal