Friday, December 13, 2013
Friday the 13th Thoughts and Links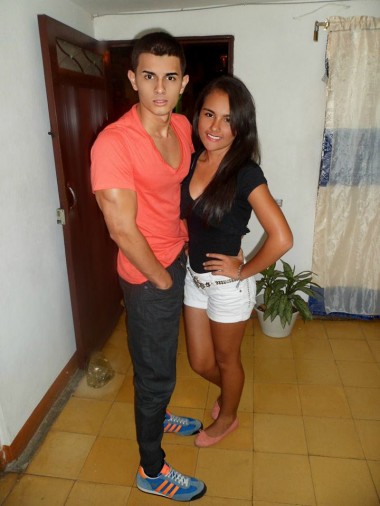 The kids are not all right.
In fact they look like lobotomized feral magic cherubs culled from a Piers Anthony novel.
Nothing is more haunting than the vacuity behind those dead fish eyes.
Even Sweet All Business Amber, who reminds me of a young Andie McDowell seems somnamblified by life.
Thus, although understated in terms of a douchremonts/hott cohabit, this pic is the perfect HCwDB for Friday the 13th.
It's like staring into the vortex of a failed future.
Here's yer links:
Your HCwDB Buy Some Crap on Amazon after clicking on this link link of the week: The only proper way to enjoy Christmas.
30 Hottest Jewesses under 40. Not the most well researched list (Isla Fisher? No Gal Gadot?) and the writing is shite, but mmm… Emmy Rossum…
25 Ways to tell your Girlfriend is from the Jerz.
My latest Shiksa Aryan suckle thigh obsession: Dutch model Doutzen Kroes. I can't pronounce it. But I can prosoapybubblefondle it.
Meet Zaur, The Pervy Russian Tennis Coach.
No. Let's not.
Sometimes, when life gets tough, you just gotta hump a couch.
This type of marsupial mates itself to death. Kind of like a marsupial Kardashian.
But there's always Ms. Bum Bum 2013. So I got that going for me. Here's important documentary footage from the contest.
Okay. There's the perfect lead in for…
I'm not even sure if that's human.